Riding Habit Revised a column where equestrian fashion and decor is reviewed with a modern edge.  
It's been a wonderful Year of the Horse here at Riding Habit Revised. We've explored edgy equestrian brands, environmentally sound style, and even a number of looks from retailers off the beaten path.   And now 'tis the season to buy, buy, buy!
Therefore, we have decided make lists of a few of our favorite things to aid shoppers for the Counter-Canter Culture equestrian this holiday season! Over the next four Mondays, enjoy our picks of the best riding apparel, accessories, décor, and horse wear we've featured throughout the year!
On this Cyber Monday, we begin with riding apparel. Everything from bold breeches to edgy polos are on display below. To start shopping simply click on the picture!
Breeches
1. HKM Sports Equipment
2.  Goode Rider
3. Aztec Diamond
T-Shirts
1. Phyllis Stein
2. dapplebay
3. Daytrotter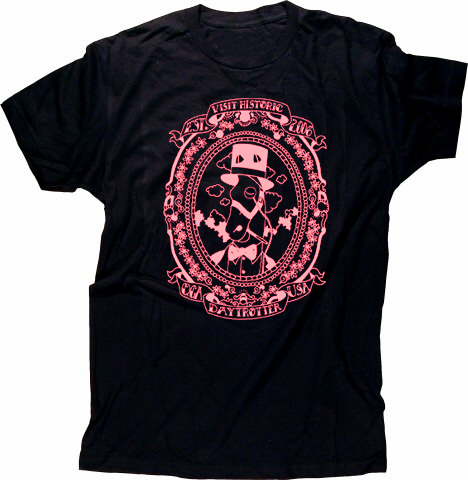 Polos
1. Rebel Riders
2. Cowgirls For A Cause
3. One Trick Pony
Long Sleeves
1. Tokidoki
2.  Lauren Moshi
3. Riding Ninja Apparel
Footwear
1. Whitaker Festival Boots
2. Sanita
3. Rocketbuster Handmade Custom Boots