Riding Habit Revised a column where equestrian fashion and decor is reviewed with a modern edge. 
When it comes to appreciating and buying equestrian art, one doesn't actually have to have a love for landscapes or earth tones. Today, contemporary artists the world over are offering up bold new visions of the equine form. And making a print or painting your own is as simple as point and click on the Internet (and sometimes a healthy balance on your credit card).
This Monday, discover six contemporary artists who are currently painting the horses of our dreams – literally! You can click on the picture to see more from the artist.  There are also more of our favorites from each artist on the Counter-Canter Culture Pinterest page.
 1. Yaheya Pasha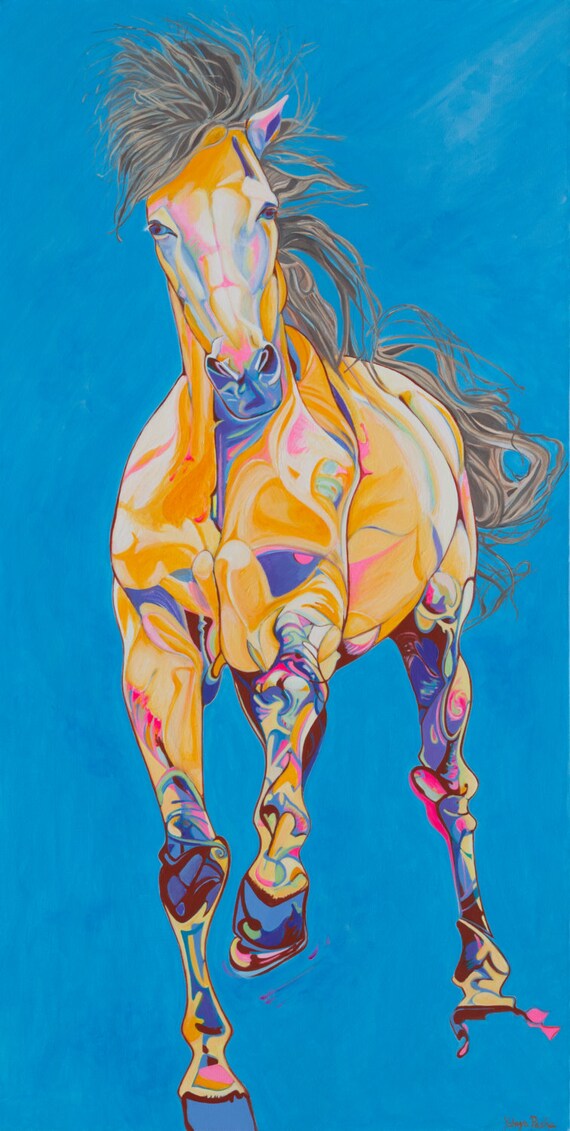 2. Guillaume Azoulay
 3. Elena Shved
 4. Donna Bernstein
 5. Barbara Rush
 6. Liz Wiley